AT5600 Self Test Function
We recommend this should be done once a day to check unit operation.

If you have any failures then always check that you have the latest firmware installed as newer versions of firmware can remove some false failures
A) Running self test from front panel
1, Remove any fixture from the top platter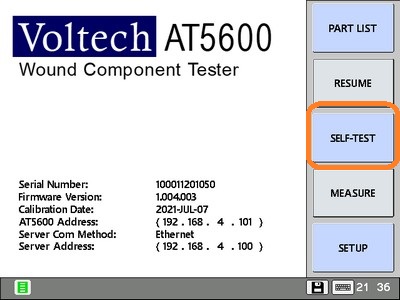 2, Press Self test, then the RUN button on the unit or on the screen.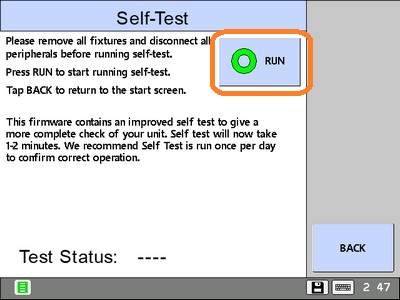 3, The Self test will run
4, After 2-3 minutes the PASS / Fail screen will be shown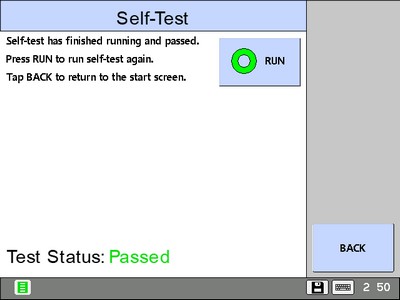 B) Running Self test from AT EDITOR and saving results to XML file
Should you get a failure, then you can extract the results using the AT Editor to  send to Voltech
1, connect unit to AT Editor using USB lead from PC to USB B port on front right of AT5600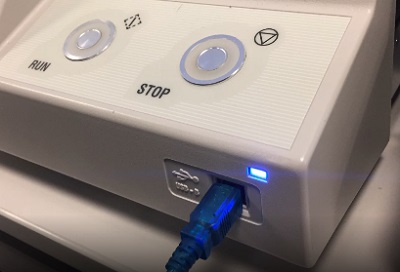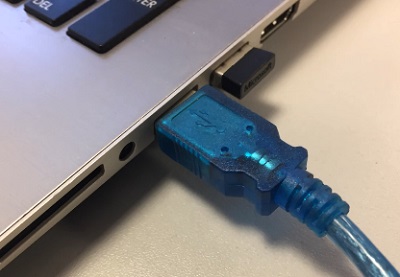 2, If needed, select the COM port that the AT5600 is using  in Set-Up > Communication.
You will need the free AT5600 USB drivers installed for this.
These are free form the DOWNLADS page.
Once installed + connected the AT5600 will show up under the windows Device Manager as a valid com port.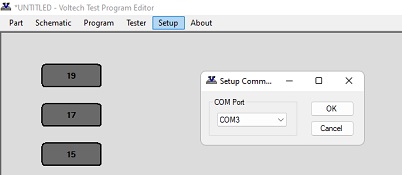 3, From AT Editor select TESTER > RUN SELF TEST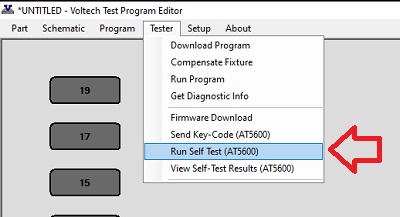 4, The Self test will run .
5, At the end of the run the PC will prompt you for a filename and location to save the results on your PC as an XML file.